Protect your debit cards with iCard – FNB Card Manager
Staying in control of your cards has never been more important. Manage your family finances, while protecting your card and yourself from fraud using the iCard – FNB Card Manager app. Download the app to set controls and alerts based on category (gas, restaurant, online, etc.), geographic location and even transaction amounts to manage family or business finances.
Get alerts on transactions
Lock your cards, in an instant, for any reason
Block transactions by type, geographic location, and amount
Control transactions by category
Take better control of your cards and your money:
Link all of your First National Bank in Trinidad VISA debit cards for access to setting controls and alerts.
Set up one control and alert for each card, to ensure that they are working in the way that you prefer.
When it comes to protecting your money and yourself against fraud, you can never be too careful.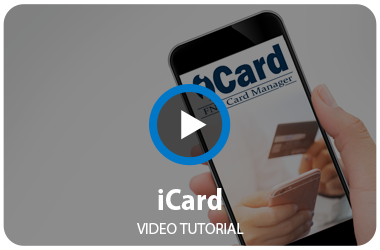 Click here to read the iCard – FNB Card Manager Privacy Policy.
App store is a service mark of Apple Inc. Google Play is a trademark of Google Inc.
Apple and the Apple logo are trademarks of Apple Inc., registered in the U.S. and other countries.
Copyright 2022 The First National Bank in Trinidad. All rights reserved.